TAKEVE, THE UNIQUE MODEL OF INCLUSION, SAFETY, PROFESSIONALISM AND QUALITY IN THE WORLD OF DELIVERY!
We Are The First Platform In The World Created To Promote Women's Employment And The Redevelopment Of The Sector, With A Trained Staff And The Right Work Protections, Together With Partners Who Make A Difference!
We Guarantee Ethical And Quality Delivery With Zero Impact And We Offer A Training Program To All Riders In Italy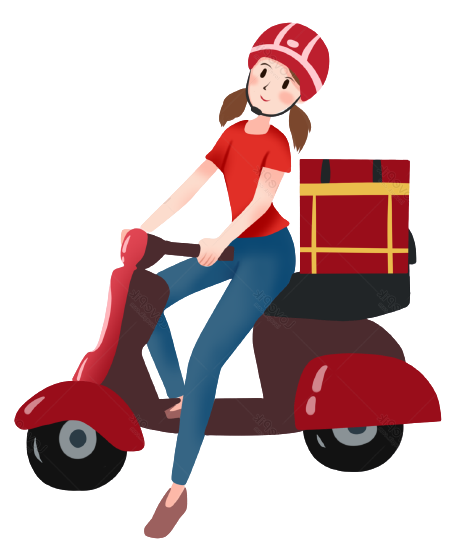 Takeve is a Benefit company that is revolutionizing delivery and its conditions, proposing an innovative concept linked to the concepts of ethics, safety, and sustainability. During the pandemic, driven by the significant loss of female employment and the gender gap in the sector, we created a model based on work and personal security. Driven by the very high commissions of food delivery and shipping, we have created a model that allows all traders to be competitive with home deliveries with better conditions.Driven by the precariousness of the sector and the aim of contributing to its regulation, we have launched a training program through videogaming for all riders in Italy.
Find out more about our model which is based on 6 main assets
Inclusion and women employment
Through our model of safety and protection for the team, we promote female employment, reducing the gender gap and offering conditions that delivery, through other players, is not able to offer to women, due to the characteristics of precariousness masked by a model of self-employed workers. (few protections based on a self-employed worker model)
Gaming training in safety and personal road for all riders in Italy
We have launched a Videogame, as an innovative game-based training tool for all riders in Italy, with the aim of combating accidents and risks caused by irregular transit driven by the "more I deliver, more I earn" model, promoting knowledge and awareness in an edutainement logic with law training and a behavioral culture
The growth of neighborhood traders, fast shipments from the point of sale or warehouse
For traders, we offer a qualified, trained and professional delivery fleet for direct deliveries, and a marketplace, carrying products under warranty and with care, expanding the scope and sales opportunities while optimizing costs.



Sustainability
Our Takevers use only green vehicles, and together with our partners we fight waste with last minute zero waste campaigns, reducing the impact and pollution caused by the world of delivery, e-commerce.






Women in difficulty
Our free training program is aimed at women in difficulty, victims of violence, unemployed emigrant women or in critical economic conditions, to offer the necessary skills and become delivery professionals in the team of riders with PPE's, vehicles, regular contracts, etc. but also gradually being able to deal with the management of a fleet, the organization of warehouses and hubs and much more.
Donations
In the first year we donated 10% of our revenues to non-profit organizations. Telephone Rosa and Heal foundation. For each order, a donation to be paid which can be chosen by the customer after confirming his purchase.






Order now from our Premium Brands Marketplace from website or Takeve App, with a highly positive social impact!
For us, safety is fundamental
WE PROVIDE OUR RIDERS WITH ALL THE TOOLS TO WORK IN SAFETY:
Diadora Utility helmet, waterproof uniform and non-slip shoes
Gps tracking, SOS rider App and emergency sound device
New means suitable for last mile delivery
Bicycle sharing at disposal DOTT
Takeve Point: refreshment point hub
Datafolio insurance, inside and outside working hours
High visibility vest with NFC microchip with personal and health data.
 New Means of transport suitable for last mile delivery.
 Cargo bike "Cake" smart bike that with software puts the motor in protection in case of anomalies.
 Training program for women in difficulty (find out more here).
 Video gaming Training for all riders in Italy (find out more here).
WE ARE FINALISTS OF THE "ROAD SAFETY AWARD" PROMOTED BY THE EUROPEAN COMMISSION
IN THE E-COMMERCE CATEGORY, CHOSEN TO CONTRIBUTE TO SECURITY IN EUROPE WITH PASSION AND INNOVATION ♥
The awards event will take place in Brussels on 19 October 2023.

VARIOUS INSTITUTIONAL, PRESS AND ACADEMIC RECOGNITION
Recognition from President Mattarella
From the Senate of the Republic
Conference at the National Labor Inspectorate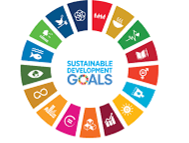 WITH TAKEVE WE CONTRIBUTE TO 9 UN SUSTAINABLE DEVELOPMENT GOALS OF THE 2030 AGENDA
AND BE PART OF OUR COMMUNITY! ♥